Article By Samantha Chang
Republican Congressman Warren Davidson, an avowed bitcoin adn blockchain fan, plans to introduce federal legislation that will regulate initial coin offerings (ICO) and cryptocurrencies.
The bill would create an "asset class" for tokens, which would prevent them from "being classified as securities, but would also allow the federal government to regulate initial coin offerings more effectively," Cleveland.com reported.
View image on Twitter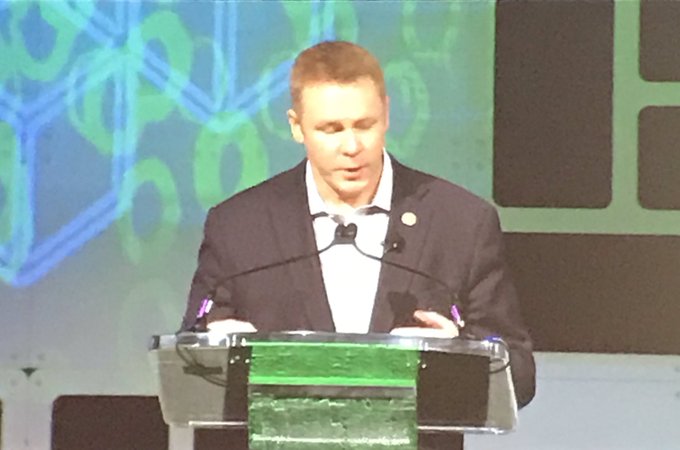 Gregory L. Watkins

@gwatkinsesq

US Congressman Warren Davidson discusses bipartisan bill that could classify tokenized assets as being exempt from securities laws. #BlocklandCle18 #blockchain #Cleveland
23 people are talking about this
Twitter Ads info and privacy
Davidson made the announcement at a four-day blockchain conference in Cleveland that featured Ethereum co-founder Joseph Lubin.
View image on Twitter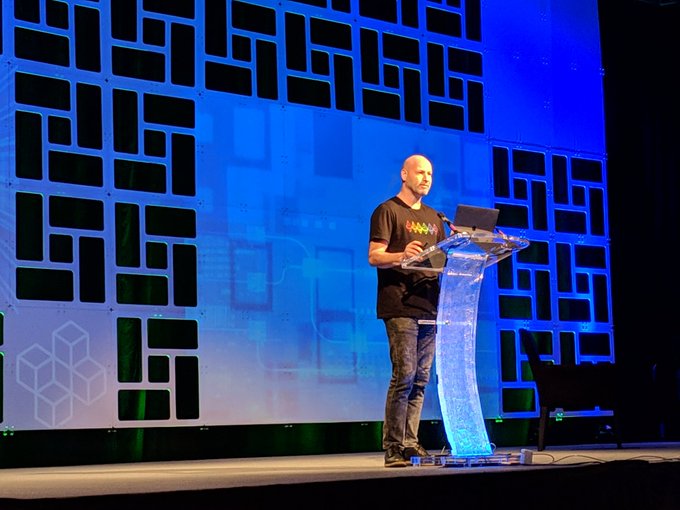 Distributed Randall

@randallm918

@ethereumJoseph on stage at #BlocklandCLE18. Amazing visionary with an incredible story. I am so proud to be a part of @ConsenSys as we all strive to save the world. @evin
See Distributed Randall's other Tweets
Twitter Ads info and privacy
Republicans — who generally oppose regulation — have been leading the pro-crypto charge in Washington by demanding more clarity on the Securities and Exchange Commission's plans to regulate virtual currencies like bitcoin, though crypto has found support from across the political spectrum.
In a September 2018 letter to SEC chairman Jay Clayton, 12 Republicans and two Democrats urged the agency to spell out how exactly it plans to regulate crypto.
Congressman Davidson — a member of the House Financial Services Committee — was among the signatories.
The House Financial Services Committee oversees the SEC, as well as the US Treasury, the Federal Reserve, and other US financial services regulators.
'Light Touch' Approach to Crypto Laws
In August 2018, Rep. Davidson invited 32 cryptocurrency companies to Capitol Hill for a summit to discuss ICO regulation, as CCN reported.
During the bipartisan roundtable discussion, Davidson underscored the importance of avoiding overly restrictive laws that would impede innovation.
"Tapping the potential ICO's offer requires a law that provides a simple but clear 'light-touch' approach," he said.
While laws are being discussed, the SEC has moved forward with sweeping crackdowns on sham ICOs and crypto fraud schemes, as CCN reported.
International Cooperation 'Critical' to Bringing Illegal ICOs to Justice: SEC https://www.ccn.com/international-cooperation-critical-to-bringing-illegal-icos-to-justice-sec/ …

Twitter Ads info and privacy

International Cooperation 'Critical' to Bringing Illegal ICOs to Justice: SEC

International cooperation is essential for eradicating ICO fraud, said Steven Peikin, co-director of the SEC's enforcement division.

ccn.com
25 people are talking about this
Twitter Ads info and privacy
Pro-Crypto Wheels Already In Motion
Meanwhile, there are a lot of wheels in motion in Washington, D.C. geared toward promoting the mainstream adoption of cryptocurrencies.
In September 2018, Republican Congressman Tom Emmer introduced three bills that will support the development of crypto and blockchain, the technology underpinning bitcoin.
The three bills are:
Resolution Supporting Digital Currencies and Blockchain Technology.
Blockchain Regulatory Certainty Act.
Safe Harbor for Taxpayers with Forked Assets Act.
Emmer — who is co-chairman of the Congressional Blockchain Caucus — said the United States should prioritize the development of blockchain and create an environment that will enable the private sector to lead on innovation.
"This is an exciting time for blockchain technology and cryptocurrencies," said Emmer. "Legislators should be embracing emerging technologies and providing a clear regulatory system that allows them to flourish in the United States."
Along with the Congressional Blockchain Caucus, a pro-crypto lobbying group was recently launched in Washington, D.C. by three of the biggest cryptocurrency companies in the United States: Coinbase, Circle, and the Digital Currency Group.
These developments are clear signs that the industry is taking definitive action to promote the mainstream adoption of cryptocurrencies.
Bitcoin Evangelists Favor Targeted Regulation
Over the past few months, the SEC and the CFTC have issued statements warning investors about the potential for fraud and price manipulation in the crypto market.
Crypto evangelists — like the Winklevoss twins and Galaxy Digital CEO Mike Novogratz — support appropriate federal oversight, saying regulatory scrutiny will legitimize the industry by stamping out scam artists.
"Weeding out the bad actors is a good thing, not a bad thing, for the health of the market," Novogratz said.
Tyler Winklevoss, the CEO of New York-based cryptocurrency exchange Gemini, agrees.
"These technologies can't flourish and grow without thoughtful regulation that connects them to finance," Winklevoss said. "As long as jurisdictions strike the right balance, we think that it's going to be a huge boon and win for cryptocurrencies."
Featured Image from Warren Davidson for Congress/YouTube